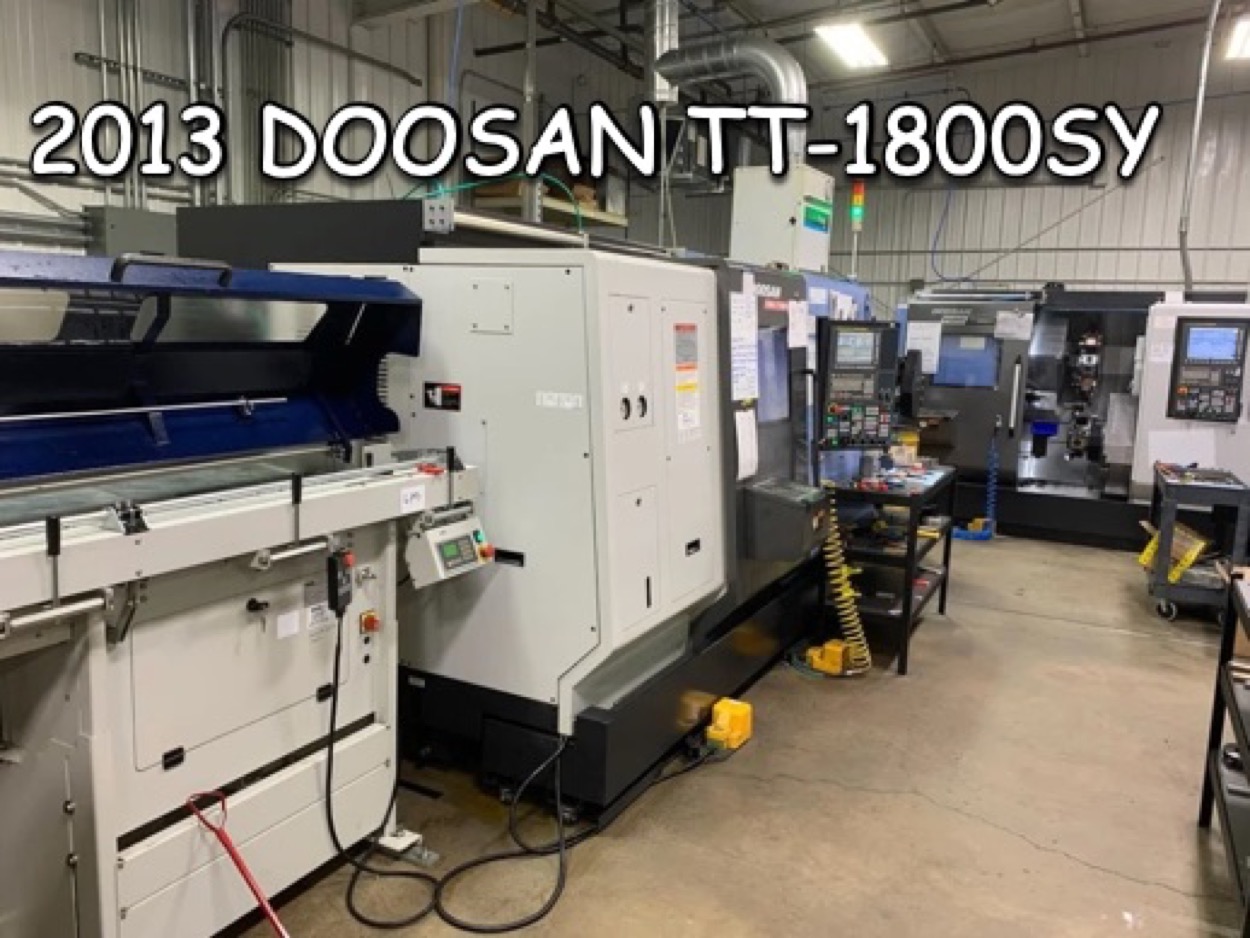 Notes
Equipped With:
Direct drive main and sub spindle
24 station turrets upper and lower
C axis on both spindles
Upper Y axis
Brand new 8" three jaw Samshully chucks on main and subspindle (Collet chucks shown not included)
Upper part basket with conveyor
Lower part basket / bar end unloader
Factory tool package with static and 2-90 deg live 4 radial live tools.
M code chip conveyor,
Through subspindle coolant
Pneumatic ejector on subspindle
Auto door m-code
Main and subspindle air blows m-code fired
Edge rebel 80 bar loader
6 spindle liners jf berns.
Mistaway mist collector
2017 integrated
chipblaster j2-60 dual channel high pressure coolant 1000psi with flow monitors to catch any drop in coolant delivery.