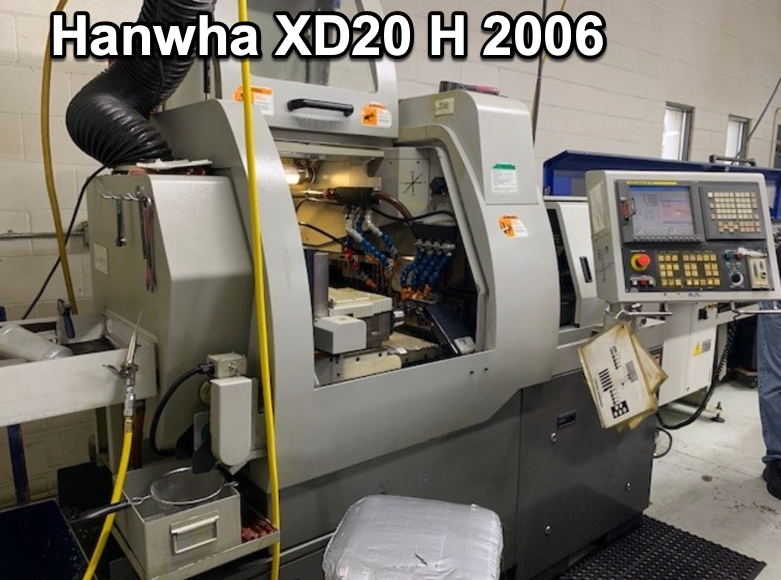 Notes
Fanuc 18iTB CNC Control
IEMCA Model Genius 210 Magazine Type Barfeed, New 2006
Rotary Guide Bushing
1 Degree Spindle Indexing
High Pressure Coolant System - 4 Ports
Manuals - Operator, Electric, Parts,
Hours on Machine:
Power On - 9000H Approx.
Operating Time -
Cutting Time - 8000H Approx.
Specifications and Equipment are Preliminary, Subject to Buyer Verification.